Introduction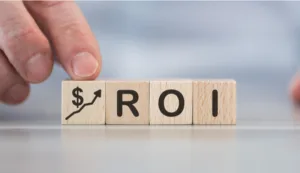 Artificial intelligence, or AI, is revolutionizing modern business operations. It has become a critical tool for improving productivity, creating efficiencies, and increasing profits. Advances in AI technology have made it easier than ever for businesses of all sizes and industries to leverage its capabilities. However, with so many AI applications available on the market today, choosing the right ones for your business can be a daunting task. As AI business consulting experts, we will walk you through the key factors to consider when selecting AI applications for your business. These are the same guidelines Newlogiq uses when helping our clients evaluate and implement AI solutions.

Identify Your Business Needs
Before embarking on the journey to finding the right AI application for your business, you need to assess your business needs. Ask yourself, what are the specific problems I want to solve in my business with AI technology? Identifying your business needs will help you narrow down your options and choose an AI application that addresses those specific pain points. For instance, if you're running an e-commerce business, then product recommendation engines or chatbots may be the right AI solutions for you.
Consider Industry-Specific Applications
AI is not a one-size-fits-all solution; some applications are tailored for specific industries. When researching AI applications, it is crucial to evaluate industry-specific solutions that are built to address the unique challenges of your sector. For example, healthcare providers may find AI-powered diagnostics and treatment path recommendations systems useful. Similarly, manufacturing companies may benefit from AI applications that promote predictive maintenance and quality control. Look for vendors who provide a free trial period or demos so you can test the product's effectiveness. Implementing an AI application without testing it first can have serious repercussions and add to your already high costs.
Consider Customization Capabilities
Every business is unique, which means its AI application requirements may also be unique. When selecting AI solutions, consider how much they can be customized to meet your business needs. AI applications that have modular designs or open APIs can be easily customized to suit your needs and are more flexible for the future. These AI solutions that can adapt and grow with your business can save you significant costs and headaches over the long term.
Assess the Quality of the Vendor
Choosing the right AI vendor is as important as choosing the right AI application. Take time to research vendors and consider aspects such as their customer service, technical expertise, and level of experience in your industry. Focus on vendors with established reputations, track records of success, and on-time delivery. You need to understand how long they have been in business and what experience they have in developing and deploying AI solutions. You should also check if they have a proven track record of delivering successful outcomes to businesses similar to yours.
Ensure Security and Data Privacy
As the use of AI grows in organizations, data security and privacy have become a critical concern. When selecting AI applications, ensure that the vendor's data handling policies meet your organization's security and privacy requirements. The application must be able to handle sensitive data securely, and the vendor must have a plan for dealing with data breaches.
Design for Scalability
As your business grows, its AI needs will evolve, and your AI applications must scale with your business. Thus, it is essential to select AI applications that are designed with scalability in mind. This means that the applications can process an increasing volume of data and users without compromising performance or accuracy. Therefore, when researching AI applications, it is essential to inquire how scalable the solutions are and how the vendor plans to manage increased demand.
Assess Integration Capabilities
Another critical factor to consider when selecting AI applications is integration capabilities. The AI application you choose should seamlessly integrate with your existing software and platforms. This will prevent unnecessary disruptions to your business operations and help you realize the benefits of AI applications more quickly. Consequently, it is crucial to inquire about integration capabilities before selecting an AI application.
Conclusion
In conclusion, selecting the right AI applications for your business can be a massive undertaking with many factors to consider. Choosing the right AI applications for your business is a critical decision as it has the potential to transform your operations, increase productivity, and boost revenue growth. However, by focusing on identifying your business needs, evaluating vendor expertise, evaluating industry-specific AI applications, assessing customization capabilities, ensuring data security and privacy, and overall integration capabilities you'll be one step ahead in the selection process. Keep an open mind and be willing to experiment with different AI applications before finding the perfect fit. Lastly, remember that choosing the right AI application is a journey and not a destination, so be prepared to continually assess your AI applications as your business evolves. By doing so, you're sure to leverage the full potential of AI and drive business success.
Choosing and implementing the right AI tools that yield high ROI is a specialization of Newlogiq. We encourage you to reach out and setup an introductory session to discuss how we can help you get on the "AI bandwagon" while ensuring a strong business return.